WE BELIEVE IN ALCHEMY; the melding of science and magic.
OUR Mission: Providing opportunities for Youth to Learn and Grow through skateboarding
OUR Vision: A FUTURE WHERE SKATEBOARDERS ARE RECOGNIZED AS POSITIVE CONTRIBUTORS AND AN INTEGRAL PART OF OUR VIBRANT COMMUNITY.
OUR VALUES: RESPECT, INTEGRITY, COLLABORATION, DIVERSITY, perseverance, AND FUN.
The Alchemy SKatePark
2,000 SQ Feet of ever changing Skate Park.
Drop-In Hours:
Monday: 6pm-8pm (Open Skate)
Tuesday: 6pm-8pm (Open Skate)
Thursday: 4pm-8pm (Ladies Night)
Friday: 4pm-8pm (Open Skate)
Saturday: 4pm-8pm (Open Skate)
Sunday: 12pm-4pm (Beginner Session)
4pm-8pm (Open Skate)
FAQ About Drop-in Hours
Q: Do you have boards, helmets, and pads available to use?
A: YES! And they are FREE for all participants to use!
Q: Do you allow scooters, bikes, or roller-skates in the park?
A: Not currently; we apologize but our insurance limits us to only skateboards in the park.
Got a Question?!
Give us a call: (253) 345 7247
We are not the largest park, but what we lack in size we make up for by being dry year round! Our park features small modular ramps that allow skaters to adjust or create new features ensuring an ever changing skatepark.
Skatepark rates
Our drop-in hours cost $5 for anyone to use the park during normal hours listed to the left. We offer multi-session packs & punch-cards creating a discount when you bulk buy!
10 session pass - $35
20 Session pass - $65
As a non-profit, we never turn any skater away if they cannot afford the entry fee. We have created a scholarship for any income or needs based skater in the community. It only takes a few minuets to fill out, and upon completion, skaters receive a 20 session pass absolutely free! To apply to the scholarship, click here!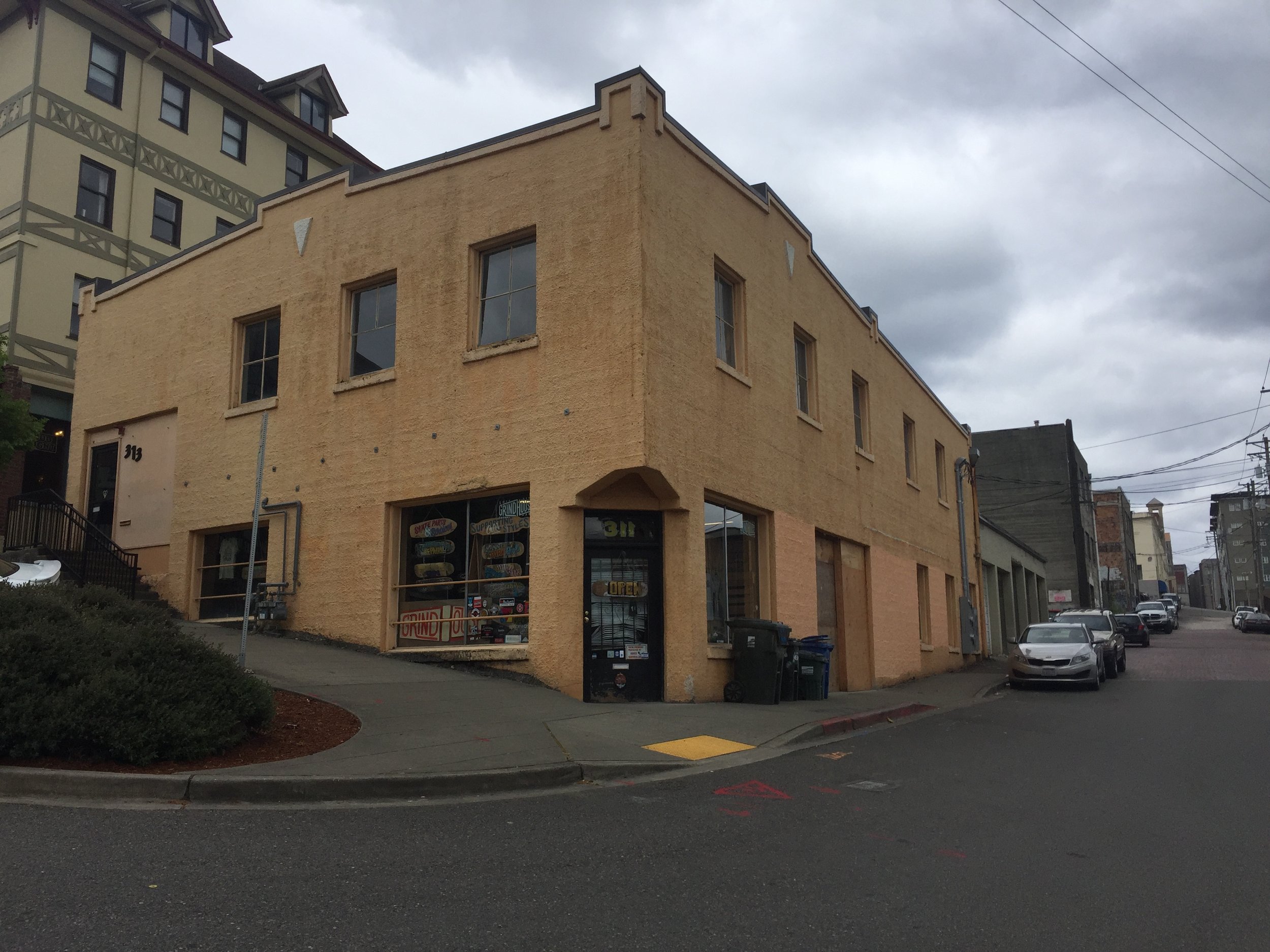 New Remodel to half of the park is now OPEN! More flatland, ledges, and small ramp options in the newly designed street section, as well as an extended deck and bench for sitting between runs!